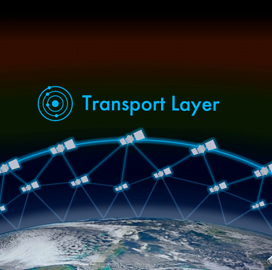 Satellite launch
SDA to Launch First Batch of Transport, Tracking Layer Satellites in December
The Space Development Agency is moving forward with December plans to launch an initial batch of satellites for Tranche 0 of its Transport Layer and Tracking Layer programs. SDA plans to deploy four tracking spacecraft from SpaceX and an undisclosed number of transport spacecraft from Lockheed Martin and York Space Systems.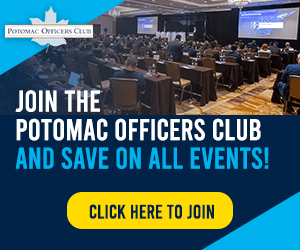 A follow-up mission set for March 2023 will carry four L3Harris Technologies-made trackers and another unspecified number of transport variants. Once complete, Transport Layer Tranche 0 is expected to comprise 20 satellites while Tracking Layer Tranche 0 will comprise eight, SpaceNews reported.
Derek Tournear, director of SDA and a 2021 Wash100 recipient, underlined the importance of establishing the mesh network on time. Tournear explained that the military plans to use it in the summer of 2023 to test data transmission and hypersonic detection.
He said at a Nov. 10 webinar that SDA is monitoring the risk of launch delays for L3Harris' spacecraft due to pandemic-caused supply chain disruptions. The company is building satellites for the Tracking Layer, a planned global warning system against advanced missile threats.
On the other hand, the Transport Layer is an in-development constellation of more than 500 low Earth orbit satellites meant to provide resilient and speedy communications capabilities to all warfighters. Tournear recently spoke about plans to implement "translators" across the network, enabling it to receive and process third-party signals.
Category: Space
Tags: Derek Tournear satellite communications space Space Development Agency SpaceNews Tracking Layer Transport Layer