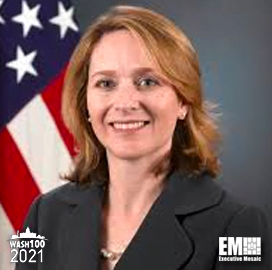 Kathleen Hicks
Deputy Secretary
Department of Defense
Senate Confirms Kathleen Hicks as Deputy Defense Secretary
The Senate Armed Services Committee has confirmed Kathleen Hicks, a 2021 Wash100 winner, to the role of deputy secretary of defense. She led President Joe Biden's transition team at the Department of Defense.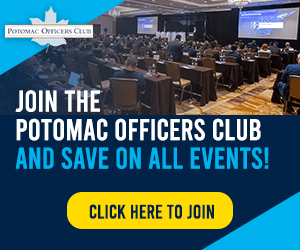 Hicks will work with Secretary of Defense Lloyd Austin III, a fellow 2021 Wash100 winner, in operationalizing the Pentagon's strategy on China and Russia, Defense .gov reported Tuesday.
"She is a highly regarded defense policy expert who has served in multiple administrations with integrity and distinction," said Sen. Jack Reed, chairman of the Senate Armed Services Committee.
Hicks said China will be her top priority, pointing to the Asian nation's aggressive military modernization efforts. She said the United States must modernize its own capabilities even though an armed conflict with China is not desirable.
Hicks most recently served as the senior vice president and Henry A. Kissinger chair at the Center for Strategic and International Studies.
She is a member of the board of trustees for the Aerospace Corporation and the board of directors of the U.S. Naval Institute.
In 2012, the Senate confirmed her as the principal deputy undersecretary of defense for policy, a role in which she advised the secretary of defense on global and regional defense policy and strategy related to the Asia-Pacific and Persian Gulf regions, Syria and Europe.
Her awards and decorations include distinguished service awards from three defense secretaries and a chairman of the Joint Chiefs of Staff, the DOD Senior Professional Women's Association Excellence in Leadership Award and the 2018 Walter Beach Award from the National Capital Area Political Association.
Hicks earned a doctorate in political science from the Massachusetts Institute of Technology and a master's degree from the University of Maryland's School of Public Affairs.
Category: Defense and Intelligence
Tags: Aerospace Corporation Center for Strategic and International Studies China confirmation CSIS Defense and Intelligence Defense.gov Department of Defense Deputy Secretary of Defense Joe Biden Kathleen Hicks Russia Senate Senate Armed Services Committee Wash100