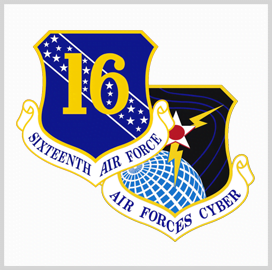 Information warfare
Senate Confirms Kevin Kennedy as Commander of Air Forces Cyber
The Senate has confirmed Air Force Maj. Gen. Kevin Kennedy, a speaker at a past Potomac Officers Club event, as the commander of the 16th Air Force, an information warfare organization based in Joint Base San Antonio-Lackland, Texas.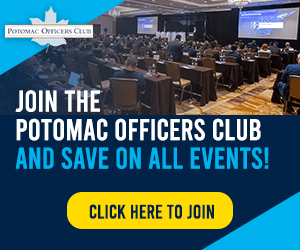 Also known as Air Forces Cyber, the numbered Air Force provides multi-source intelligence, surveillance, reconnaissance, electronic warfare and information capabilities to the Air Force, according to its website.
The Air Force created the 16th Air Force in 2019 following the deactivation of the 24th Air Force and the 25th Air Force, C4ISRNET reported.
With his confirmation, Kennedy will be promoted to the grade of lieutenant general and succeed Lt. Gen. Timothy Haugh, who will move on to serve as the deputy commander of the U.S. Cyber Command.
Kennedy currently serves as the director of operations at USCYBERCOM, where he is responsible for full-spectrum information network operations, his service biography says.
According to the Air Force, Kennedy held various flying positions such as instructor at the U.S. Air Force Weapons School and deputy commander of the 28th Operations Group at Ellsworth Air Force Base, South Dakota.
He held positions on the staff of the Air Force headquarters, Joint Chiefs of Staff and the Office of the Secretary of Defense. According to his biography, he has more than 3,400 flying hours in the B-1 and T-38.
Kenned earned a bachelor's degree in astronautical engineering from the U.S. Air Force Academy, where he received his commission in 1990. He also holds a master's degree in systems management from the University of Southern California.
Category: Defense and Intelligence
Tags: 16th Air Force Air Forces Cyber C4ISRNET Defense and Intelligence executive movement information warfare Kevin Kennedy Timothy Haugh