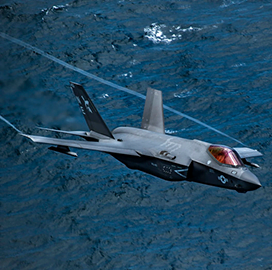 F-35 aircraft
Serco to Support F-35 Joint Program Office Under $152M IDIQ Contract
Serco has won a five-year, $152 million indefinite-delivery/indefinite-quantity contract to provide full acquisition lifecycle support to the F-35 Joint Program Office, including business operations management, cost reduction and training system development and maintenance.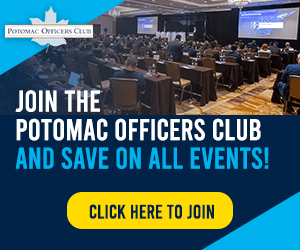 CEO Tom Watson highlighted the importance of the fighter plane to the U.S. and its international allies. The company plans to onboard 120 employees within the first year of the contract and almost 200 by the following year.
The F-35 JPO is a multinational effort that serves as the Department of Defense's central hub for managing and delivering the strike aircraft for the military services and U.S. allies, Serco said.
Since July, the office has been led by Lt. Gen. Michael Schmidt, a past Potomac Officers Club speaker.
Breaking Defense recently reported that flight restrictions on the F-35A model would remain in place despite hardware and software enhancements to protect against lightning storms. According to a JPO spokesperson, such constraints would be lifted once all safety concerns are sufficiently mitigated.
Earlier, the DOD granted a national security waiver to resume F-35 deliveries after manufacturer Lockheed Martin discovered that a magnet alloy in the planes' turbomachines was sourced from China. William LaPlante, the undersecretary of defense for acquisition and sustainment and a 2022 Wash100 awardee, had told the press that the problem shows faults with supply chain integrity.
Category: Defense and Intelligence
Tags: business operations management Defense and Intelligence Department of Defense F-35 F-35 Joint Program Office Serco Tom Watson