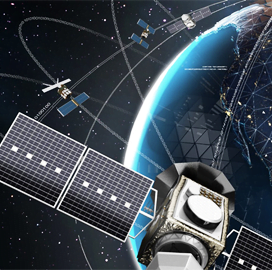 Satellite communications
SES Government Solutions Receives NASA Funding to Develop Space-Based Communications Services
NASA has awarded SES Government Solutions nearly $29 million under the agency's Funded Space Act Agreement to support the development and demonstration of near-Earth communication services that would support the agency's future mission needs.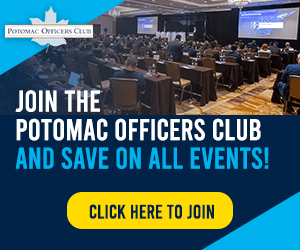 SES GS will work with satellite data provider Planet Labs to develop a real-time, low-latency connectivity solution enabled by SES's O3b mPOWER constellation and other geostationary and medium-Earth orbit constellations. The two companies will use the funding to demonstrate commercial C-band and Ka-band relay networks for satellite communications services to spacecraft in low-Earth orbit.
The proposed solution is expected to enable high-rate and high-capacity two-way communications and deliver reliable and cost-effective operations.
The funding is under NASA's Communications Services Project, SES said Tuesday.
Retired U.S. Air Force Brig. Gen. Pete Hoene, president and CEO of SES Government Solutions, said the work that will result from the partnership between the company and Planet Labs is expected to create the world's first high-throughput commercial space relay service that will enable data-driven decisions. He also stated that the O3b mPOWER constellation will deliver data to and from NASA's near-Earth orbit assets.
Demonstrations for the anticipated communications services are slated for 2025. NASA will also seek multiple long-term contracts for near-Earth services by 2030.
The space agency is looking for new, agile and innovative SatCom services to support the replacement of proprietary and NASA-operated systems.
SES Government Solutions offers mobility, military frequencies, ISR and middle-Earth orbit solutions to government clients. It is headquartered in Reston, Virginia.
Category: Space
Tags: Communications Services Project Funded Space Act Agreement NASA O3b mPOWER Pete Hoene Planet Labs satellite communications SES Government Solutions space