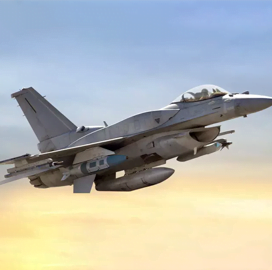 Aircraft support
SparkCognition Government Systems to Continue Providing AI-Powered Maintenance Support for F-16s
The Air Force Research Laboratory has awarded SparkCognition Government Systems a multi-year, $4.2 million contract for artificial intelligence-enabled aircraft support services.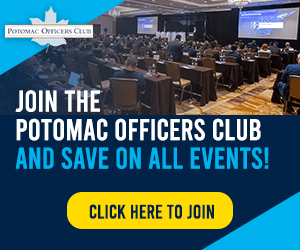 SGS will continue providing its Digital Maintenance Advisor solution to support the Air Force's F-16 fleet. DMA will be applied to additional maintenance, supply and logistics use cases and will support full-spectrum readiness solutions operators.
The digital modernization support contract builds on a collaborative effort that started in 2021. It will also improve DMA's ability to track, inform and predict supply and demand across the F-16 fleet, SparkCognition Government Systems said.
DMA uses machine learning, AI and natural language processing to provide perspective and predictive maintenance, dashboard support and supply and inventory management support. The solution can help the Air Force address workforce shortages, delays and issues brought about by complicated work, parts-related complications, supply chain management gaps and investment management.
The U.S. military has been working to modernize its F-16 fleet. In February, the Defense Advanced Research Projects Agency flew the Variable In-flight Simulator Aircraft, a modified F-16 jet equipped with the System for Autonomous Control of Simulation, which allows AI to control the aircraft.
In March 2022, the Air Force tasked Northrop Grumman to install the Integrated Viper Electronic Warfare Suite on its F-16 fleet.
Category: Digital Modernization
Tags: Air Force Research Laboratory artificial intelligence contract award Digital Maintenance Advisor digital modernization F-16 maintenance SparkCognition Government Systems