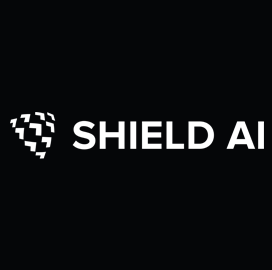 Artificial intelligence
software
Shield AI Lands AFWERX Contract to Development Drone Autonomy Software
The Air Force has awarded drone software developer Shield AI a contract to fast-track the integration of its artificial intelligence pilot into various military platforms.
Shield AI said it received the highest amount that can be awarded under the Air Force's AFWERX Strategic Funding Increase program. AFWERX is a program office tasked with supporting innovative ideas in the Air Force community.
The STRATFI program funds technology projects led by organizations that consistently meet the military's requirements, Shield AI said Thursday.
Shield AI said the contract is specifically aimed at accelerating the development of the company's Hivemind, an AI-powered autonomy software designed to enable drone operations in contested and Global Positioning System-denied environments.
Brandon Tseng, co-founder of Shield AI and a former Navy SEAL, said that Hivemind will provide "operational intelligent swarming" capabilities to commercial electric vertical take-off and landing aircraft.
Shield AI said it plans to integrate Hivemind onto Beta Technologies' ALIA electric vertical aircraft, which was also developed as part of the AFWERX program.
According to Shield AI's product page, Hivemind can be adapted for different missions through reinforcement learning. Once the tool completes its training in a synthetic environment is completed, a software update is pushed to the physical aircraft.
Hivemind is capable of performing "read and react" reconnaissance, localized analysis of environments without relying on GPS and mapping out and reporting 3D coordinates for situational awareness, the website reads.
Shield AI said in its press release that the technology supports the Air Force Special Operations Command's goal of having the ability to control swarms of autonomous unmanned aircraft systems for dangerous missions.
Category: Defense and Intelligence
Tags: AFWERX artificial intelligence Autonomy Beta Technologies Brandon Tseng Defense and Intelligence Hivemind Shield AI software STRATFI