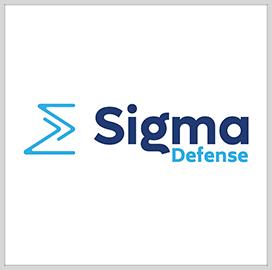 Command and control
support
Sigma Defense Secures Spot on $950M JADC2 Support Contract
Sigma Defense has secured a spot on a $950 million maximum-value, multiple-award contract to support Joint All-Domain Command and Control enablement efforts.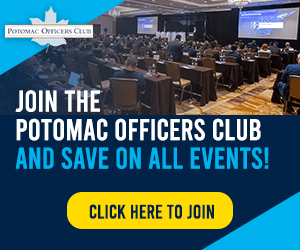 The indefinite-delivery/indefinite-quantity contract is for the maturation, demonstration and proliferation of capabilities across platforms and domains. The company will use open systems design, modern software and algorithm development to provide surveillance, tactical edge communications, processing, networking and battle management C2 capabilities to the joint warfighting force.
Sigma Defense will be able to compete for contracts within seven competitive pools. Contracts will be awarded through the Fair Opportunity process.
Anticipated work will support the U.S. Air Force's Advanced Battle Management System, Sigma Defense said Thursday.
Matt Jones, CEO of Sigma Defense, said the company can transmit and analyze data from disparate sources and enable the Department of Defense's sensor-to-shooter concept and all-domain operations.
ABMS is the Air Force's next-generation C2 system and is the service's contribution to the Pentagon's JADC2 concept. The proposal for the offering is to use cloud environments and new communications methods to allow the Air Force and the Space Force to use artificial intelligence to share data and ultimately improve decision-making.
JADC2 is the Pentagon's proposal to connect sensors from all military services into a single network. It is designed to support warfighters and decision-makers by making data readily available.
Sigma Defense offers JADC2, C5ISR, satellite communications and DevSecOps solutions to the U.S. military and the Department of Defense. It is headquartered in Perry, Georgia.
Category: Defense and Intelligence
Tags: Advanced Battle Management System contract award Defense and Intelligence Joint All-Domain Command and Control Matt Jones Sigma Defense US Air Force