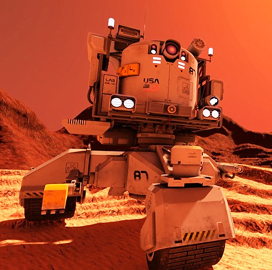 Martian vehicle
piloting system
Skypersonic Delivers Drone, Rover Piloting Platform to NASA
Red Hat Holdings subsidiary Skypersonic has delivered to NASA a platform that will be used to control a rover and drone system for the agency's Simulated Mars Missions.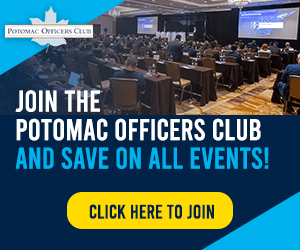 The hardware and software were proven in August when NASA personnel at the Johnson Space Center controlled Skypersonic drones and a rover at Mt. Etna, a stratovolcano in Italy that simulated the Martian surface. The platform does not rely on GPS signals, a feature that allowed pilots to control the vehicles at the volcano, where GPS signals are not available.
The demonstration showed that pilots could use the hardware and software anywhere within and outside the Earth.
The drones, rover and control platform will be used in the Simulated Mars Missions Crew Health and Performance Exploration Analog, where crew members will spend one year living in working at Johnson Space Center's 1,700-square-foot simulated Martian habitat, Skypersonic said.
During CHAPEA, crew members will perform simulated spacewalks and practice living in harsh conditions using 3D-printed crew quarters and areas dedicated to various activities. The first mission is slated for the summer of 2023.
Giuseppe Santangelo, CEO of Skypersonic, said the platform delivery marks a milestone in its five-year contract with NASA to support the Simulated Mars Missions. He added that the company will continue testing drones and rovers that would be used by humans on Mars.
NASA personnel also trained on the company's Martian Simulator, a virtual offering that projects the Martian environment based on photos and videos of the red planet's surface.
Skypersonic, a Detroit-headquartered company, offers unmanned aerial vehicles, simulators and long-distance remote piloting products and services to critical infrastructure owners and clients in the nuclear energy sector.
Category: Space
Tags: drone Giuseppe Santangelo NASA rover Simulated Mars Missions Skypersonic space vehicle piloting platform