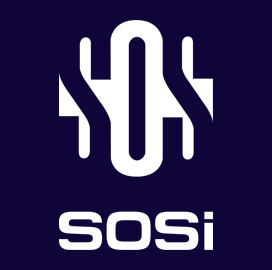 SOS International
SOSi to Provide DINFOS With Enterprise IT, Logistics Support
SOSi, a defense technology integrator, has landed a contract to provide enterprise information technology and logistics support to the Defense Information School, a component of the Department of Defense's Defense Media Agency.
The $21 million contract calls for software and applications development solutions, maintenance of all digital training resources and management of the technology service desk for students and staff, SOSi said.
"The global pandemic has made access to virtual training an absolute necessity," said Ed Bachl, SOSi's senior vice president of defense IT and intelligence solutions.
Bachl said SOSi will perform engineering and technology services that will provide DINFOS students with equitable access to the resources they need to prepare for DOD assignments.
Under the terms of the contract, SOSi will provide network management, system administration, cybersecurity and other core IT services.
The company will also offer broadcast engineering and audiovisual services to support in-house, resident, virtual and distance training.
Based out of Fort Meade, Maryland, DINFOS trains personnel in journalism, photojournalism, broadcasting, electronic imaging, broadcast systems maintenance, video production and visual information management. The school trains about 3,500 military and civilian personnel every year, SOSi said.
DINFOS maintains national accreditation through the Council on Occupational Education. The American Council on Education reviews DINFOS' courses for college credit recommendation to assist students with their civilian education goals, according to the school's web portal.
DINFOS said that since its inception in January 1946, it has trained communicators across DOD to help its organizations through applied public affairs strategies and visual information products.
Category: Digital Modernization
Tags: cybersecurity Defense Information School Defense Media Agency Department of Defense digital modernization DINFOS Ed Bachl engineering enterprise IT information technology IT journalism media training public affairs SOSi training