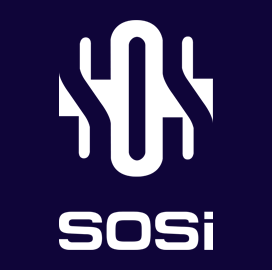 SOS International
SOSi Wins Spot on DIA's $12.6B Contract Vehicle for IT
SOS International has won a spot on the Defense Intelligence Agency's potential $12.6 billion contract vehicle for mission-critical information technology and technical support services.
The Solutions for IT Enterprise III contract vehicle is a 10-year indefinite-delivery/indefinite-quantity deal that also provides support to the National Geospatial-Intelligence Agency, SOSi said Wednesday.
With its spot on SITE III, SOSi may now compete for task orders that support the DIA's and NGA's changing enterprise IT needs inside and outside of the continental United States.
SITE III covers managed IT services such as infrastructure development and sustainment, applications development, cybersecurity, network engineering, enterprise computing and managed cloud services.
The contract vehicle is the third in a series of DIA IT enterprise IDIQ vehicles aimed at elevating the agency's acquisition capabilities.
In a February 2020 press release, the DIA said SITE III will help standardize acquisition documentation, provide better contract reporting, improve contracting performance and make overall processes more efficient.
SITE III is the successor to the Enhanced Solutions for IT Enterprise contract vehicle, which expired in December 2020.
SOSi President and CEO Julian Setian, a two-time Wash100 winner, noted that the company already provides IT services support to the DIA through the potential $17.1 billion Solutions for Intelligence Analysis 3 contract vehicle.
SOSi won a spot on the 10-year IDIQ contract in August 2019. Under SIA 3, SOSi provides intelligence analytical support to Department of Defense warfighters, planners and policy professionals.
The contract vehicle's task orders support five mission priorities: analysis, scientific military research, engineering, network operations and counterintelligence.
Category: Digital Modernization
Tags: Defense Intelligence Agency Department of Defense DIA digital modernization DoD IDIQ information technology IT Julian Setian National Geospatial-Intelligence Agency NGA SIA SITE III Solutions for Intelligence Analysis 3 SOS International SOSi