Space Force contract
award
Space Force Awards Launch Systems Support Contract to Amentum
Amentum has secured a $59 million contract from the U.S. Space Force's Space Launch Delta 30 to provide management, science and engineering services on launch systems used by government and commercial entities to fly rockets, missiles and satellite payloads.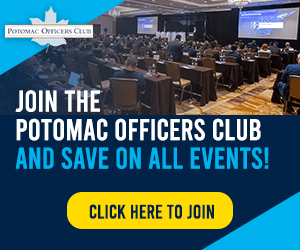 The contract entails managing unconventional fuels such as hypergolic, cryogenic and pneumatic commodities; providing personnel protective equipment management; and delivering transient alert aircraft solutions, Amentum said. Work will be done at Patrick Space Force Base and Cape Canaveral Space Force Station in Florida. The deal has a period of performance of seven years and five months beginning Oct. 1.
Amentum has been delivering such services for several years. The company has already supported over 200 launch events from Kennedy Space Center and Cape Canaveral. "Our 14-year performance on the Florida Space Coast as a critical partner to NASA, the U.S. Air & Space Forces, and commercial launch providers has established Amentum as the premier partner to and developer of new capabilities for the space launch industry," said Karl Spinnenweber, president of Amentum's Critical Missions Group.
Amentum has been working to grow its business and increase its presence in the defense industry. Most recently, it acquired its competitor PAE for $1.9 billion in cash. Both companies are services contractors. In 2020, Amentum purchased DynCorp International, which provides aviation, logistics, training, intelligence and operational solutions to customers in 30 countries.
Category: Space
Tags: Amentum contract award Karl Spinnenweber space Space Launch Delta 30 space launch programs US Space Force