Space imagery
Space Force Seeking New Weather Data Hardware, Services
The U.S. Space Force plans to buy new space hardware and data and analysis services to replace weather satellites that are approaching the end of their life cycles.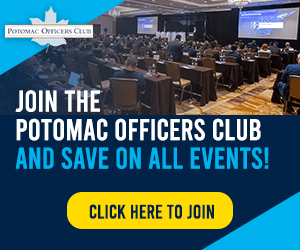 Lt. Col. Joseph Maguadog, the electro-optical/infrared weather system materiel leader at Space Systems Command, said the products sought should provide EO/IR data to succeed the remaining hardware under the Defense Meteorological Satellite Program. USSF will also look at other options for a more resilient, capable and affordable space architecture to meet long-term goals.
The military branch issued a request for information on Jan. 10 to get an estimate for weather data as a service that would start in fiscal year 2025 and end in FY 2040. According to Maguadog, the RFI could pave the way for an open competition if it can be proven that WxDaaS is a better long-term approach than the traditional weather satellite model.
Interested parties have until Feb. 24 to respond to the RFI, Breaking Defense reported.
The Air Force and Space Force have been considering using a commercial provider for weather data products and services. In 2020, multiple contracts were awarded to SpaceX, Raytheon Intelligence & Space, General Atomics Electromagnetic Systems and Atmospheric & Space Technology Research Associates for EO/IR weather system hardware.
Category: Space
Tags: Breaking Defense Defense Meteorological Satellite Program Joseph Maguadog space Space Force Space Systems Command weather satellites