Space and Missile Systems
Center
Space Force Seeks Rocket Engine Testing, Space Transportation Prototypes
The Space Force has released three requests for prototype proposals for technologies that can help the military reach space and operate orbital spacecraft.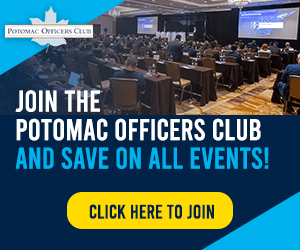 The Space and Missile Systems Center's Launch Enterprise and the Space Development Corps' Space Enterprise Consortium, or SpEC, plan to invest in next-generation rocket engine testing, upper stage resiliency enhancements and orbital transfer and maneuver capabilities, the Space Force said Tuesday.
SPeC was established in 2017 to encourage space industry startups to bid on military projects. The consortium awards other transaction authority agreements to companies for the rapid development of prototype technologies.
Col. Rob Bongiovi, director of SMC's Launch Enterprise, announced plans to award work for next-generation rocket engine testing and upper-stage resiliency enhancements by September 2021. OTAs for orbital transfer and maneuver capabilities are scheduled for early 2022, he said.
"SpEC is a great tool for us to harness industry's ingenuity to ensure the Launch Enterprise can meet emerging warfighter needs and retain our preeminent space launch capability," Bongiovi added.
Col. Tim Sejba, program executive officer for space development, said the Space Force intends to award at most $1.5 billion for 11 projects over the next 12 months.
The Space Force said the investments are part of the third phase of the National Security Space Launch program, which is the military's effort to ensure access to space for the Department of Defense and other federal government payloads.
NSSL's predecessor, the Evolved Expendable Launch Vehicle program, was managed by the Air Force and was geared toward designing cost-effective launch vehicle systems.
Category: Space
Tags: Department of Defense EELV investment Launch Enterprise National Security Space Launch NSSL Other Transaction Authority prototype Rob Bongiovi SMC Space and Missile Systems Center Space Force RPP SpEC Tim Sejba