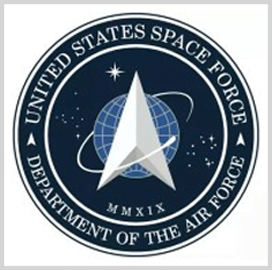 US Space Force
SpaceWERX Set to Announce Technological Priorities
SpaceWERX, the Space Force's innovation hub, is set to announce its technological priorities in the coming months, according to AFWERX director Col. Nathan Diller.
Established in December, the space-focused hub operates under the Air Force Research Laboratory's AFWERX program at the Los Angeles Air Force Base. It was launched to leverage commercial companies' expertise in building technologies for the Space Force.
Diller told reporters that officials will soon narrow down the technologies that will be included in a new "Space Prime," National Defense Magazine reported.
Space Prime falls under the Prime program, which is one of AFWERX's three main efforts along with the AFVentures and Spark initiatives. The program is focused on priming and accelerating emerging commercial markets to rapidly drive affordable capabilities to the field.
Currently, AFWERX is pursuing Agility Prime, the Air Force's flying car program.
The service said in December that it plans to conduct a series of upcoming flight tests on its futuristic flying car, called the "organic resupply bus," to assess its applications in a wide range of missions, including distributed logistics, medical evacuation, firefighting, disaster response, search and rescue and humanitarian relief operations.
AFWERX plans to conduct another launch of SpaceWERX in the summer to talk more about the innovation hub and the contracting activities associated with the new Space Prime, Diller said.
With SpaceWERX inching closer to laying out its tech priorities, the innovation hub is expected to soon stand up its own office.
"We have a lieutenant colonel that is identified out there, he has a team that he's building up already with SpaceWERX," Diller added.
Category: Space
Tags: AFWERX Air Force Research Laboratory Nathan Diller National Defense Magazine space Space Force SpaceWERX