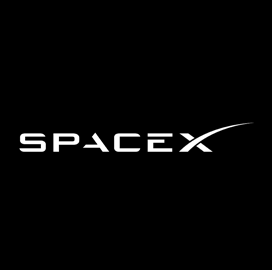 SpaceX
SpaceX Launches 60 New Starlink Satellites Aboard Falcon 9
SpaceX's Falcon 9 rocket launched a new set of Starlink satellites on March 4. The booster landed successfully afterward.
The recent launch brings the total number of Starlink satellites currently in orbit to 1,205. However, over 60 of the satellites have deorbited.
The SpaceX rocket lifted off from the Kennedy Space Center's Launch Complex 29A, deploying a payload of 60 Starlink satellites into orbit more than an hour after liftoff, SpaceNews reported.
The successful launch follows a failed landing on Feb. 15, when the rocket was unable to land the booster. Hot gas penetrated a small hole in a cover surrounding one of the nine Merlin engines, causing the engine to shut down during ascent, according to a SpaceX official.
Out of the 60 satellites that deorbited, three October-launched satellites failed to raise their orbits after deployment.
In late February, the space company submitted a Federal Communications Commission filing saying that 720 of its last 723 satellites launched were maneuverable above injection altitude. SpaceX, however, did not say whether the three satellites on the October launches were part of the 720.
In the filing, the company noted that the root cause for the satellites that were non-maneuverable above injection altitude has been identified and corrected. SpaceX implemented some software updates and said that the early cases have not since recurred.
The recent filing is part of a docket on SpaceX's request to modify its FCC license to allow the company to move satellites into lower orbits.
Meanwhile, other satellite operators are not in favor of the request because of concerns that the modified constellation would interfere with their systems.
However, SpaceX rejected those claims. The FCC has yet to rule on the request.
Category: Space
Tags: Falcon 9 FCC FCC filing Federal Communications Commission Kennedy Space Center license modification low orbit satellite launch space SpaceNews SpaceX StarLink