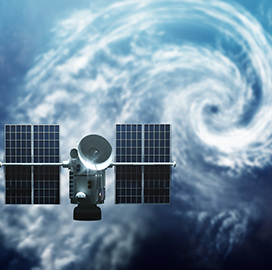 Electro-Optical/Infrared
Weather Systems
SpaceX Rideshare Mission Launches Military Weather Satellite Prototype
A SpaceX Falcon 9 rocket launched over 110 small satellites to orbit on Tuesday as part of the Transporter-6 rideshare mission, including the Electro-Optical/Infrared Weather Systems cubesat for the Space Systems Command.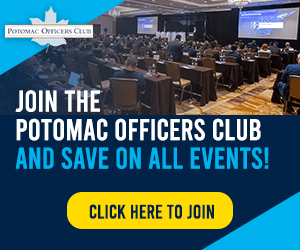 The EWS spacecraft built by Orion Space Solutions was deployed from Cape Canaveral to low-Earth orbit where it will demonstrate its capability to provide weather imagery data for military use. It serves as a pathfinder prototype to inform a future constellation that would replace the Lockheed Martin-built Defense Meteorological Satellite Program satellites, which are expected to run out of fuel and stop working between 2023 and 2026, SpaceNews reported.
Orion Space Solutions is competing with General Atomics Electromagnetic Systems and Raytheon Technologies to support the transition from the DMSP to the EWS weather satellite constellation. GA-EMS is currently building its own EO/IR weather prototype slated for deployment in 2024 while Raytheon is developing a spacecraft expected for deployment in 2025 under a $67 million contract.
Ensuring continued weather coverage is one of the Department of Defense's priorities. Using accurate weather data, the U.S. military and its allies can create effective operational plans for combat search and rescue, intelligence collection and maritime surface tracking efforts, among other missions.
Besides the creation of a new weather imaging architecture, the U.S. Space Force is looking into the potential of weather data as a service to supplement the future EWS satellites. In January 2022, the Space Systems Command posted a request for information to determine whether commercial satellite operators can deliver weather data services. The Space Force said it may provide "limited upfront funding for the development of the service."
Category: Space
Tags: Defense Meteorological Satellite Program Electro-Optical/Infrared Weather Systems GA-EMS Orion Space Solutions Raytheon Technologies space Space Systems Command SpaceNews SpaceX Transporter-6