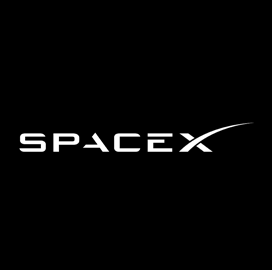 SpaceX
SpaceX Tapped to Launch Astrobotic's Griffin Lunar Lander Mission in 2023
Astrobotic has selected SpaceX to launch its Griffin lunar lander, which will carry a NASA lunar rover in 2023.
In an April 13 announcement, Astrobotic said it signed a contract with SpaceX to use the Falcon Heavy launch vehicle for the Griffin Mission 1 lunar lander mission.
The mission will send NASA's Volatiles Investigating Polar Exploration Rover spacecraft to the south pole of the moon in late 2023, SpaceNews reported.
VIPER is designed to investigate the permanently shadowed regions of craters located in the moon's south pole. NASA believes those regions may have deposits of water ice that could be used as resources for future crewed missions. The spacecraft is expected to operate for 100 days after its landing.
VIPER is said to be the biggest mission that is part of Commercial Lunar Payload Services, a NASA program meant to purchase payload accommodations on lunar landers developed by the private sector.
The VIPER mission costs $433.5 million, NASA said in March.
The space agency initially planned to launch the rover spacecraft in 2022 with a mission cost of $250 million. The launch was postponed to provide more time for work so that VIPER's mission life will be increased from 14 to 100 days. The postponement drove up the spacecraft's cost.
In June 2020, NASA awarded Astrobotic a task order worth $199.5 million to deliver the VIPER spacecraft to the moon's surface. The company is scheduled to launch its first CLPS mission using its Perigrine lunar lander later this year.
Category: Space
Tags: Astrobotic Commercial Lunar Payload Services contract Falcon Heavy Griffin Mission 1 lunar lander mission NASA Perigrine space SpaceNews SpaceX VIPER Volatiles Investigating Polar Exploration Rover