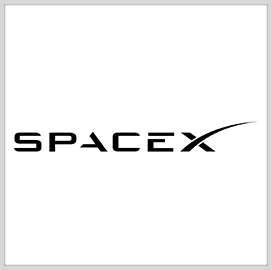 SpaceX
SpaceX to Provide Launch Services for NASA's SPHEREx Project
NASA has awarded SpaceX a two-year deal to provide launch services for the Spectro-Photometer for the History of the Universe, Epoch Reionization and Ice Explorer mission.
SpaceX will help survey the sky in near-infrared light, a wavelength that is expected to answer questions about the origin of the universe and the formation of galaxies, NASA said.
The $98.8 million SPHEREx would serve as a space-based observatory that NASA said it will use for its next Medium-Class Explorers mission.
SPHEREx will also search for water and organic molecules in star nurseries and in disks around stars where new planets could be forming.
NASA plans to launch SPHEREx no earlier than 2024 using SpaceX's Falcon 9, a partially reusable two-stage-to-orbit medium-lift launch vehicle. The rocket will be launched from Space Launch Complex-4E at Vandenberg Air Force Base, California.
NASA said astronomers will use SPHEREx to gather information on more than 300 million galaxies and more than 100 million stars in the Milky Way galaxy. 
The mission is funded by the Astrophysics Division within NASA's Science Mission Directorate based in the agency's headquarters in Washington. 
The project is led by the Explorer's Program at NASA's Goddard Space Flight Center in Greenbelt, Maryland. 
NASA's Launch Services Program at the Kennedy Space Center, Florida, will manage the SpaceX launch service, whose cost is included in the $98.9 million package.
NASA's Jet Propulsion Laboratory in Southern Carolina will be responsible for SPHEREx's overall project management, systems engineering, integration and testing and mission operations. 
Category: Space
Tags: Falcon 9 Goddard Space Flight Center Launch Services Program NASA space SpaceX SPHEREx Vandenberg Air Force Base