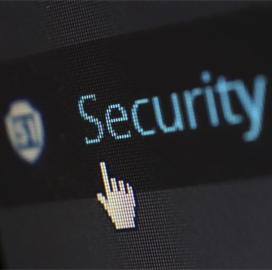 Information security
SpiderOak to Provide US Air Force With Spacecraft Management Security Protocol
The Air Force has awarded SpiderOak a Small Business Innovation Research contract to develop solutions for securing software and communications.
SpiderOak said it will integrate its OrbitSecure protocol into Air Force and Space Force systems. OrbitSecure was designed to provide assurance in the security of space architecture data and its connected systems, SpiderOak said Thursday.
Steve Nixon, president of the SmallSat Alliance, said the contract advances the Space Force's plan to establish a hybrid space architecture, connecting military, commercial and allied satellites.
"Having the ability to employ different space systems, whether commercial or government, with varying levels of trust while finely tuning who gets to see what, is absolutely critical to this future vision," Nixon added.
SpiderOak said the OrbitSecure protocol can integrate with existing systems in space and new systems that have not yet been launched.
Under the terms of the SBIR contract, SpiderOak will receive funding to help fulfill the Department of Defense's need for zero-trust software to create cryptographic communication channels.
Zero trust is an approach to the design and implementation of information technology networks that revolves around the principle of not trusting any user by default.
In January, Air Force Chief Technology Officer Frank Konieczny said the service had begun pushing some mission-critical applications to a zero-trust environment.
SpiderOak said that the military's increasing reliance on third-party ground stations for spacecraft operations means that security can no longer be based on trust alone.
The traditional approach had been to maintain a vertically integrated operation that relied on trust within an organization for information security, the company added.
Category: Defense and Intelligence
Tags: Air Force contract Defense and Intelligence Frank Konieczny information security OrbitSecure SBIR Small Business Innovation Research SmallSat Alliance Space Force spacecraft SpirderOak Steve Nixon zero trust