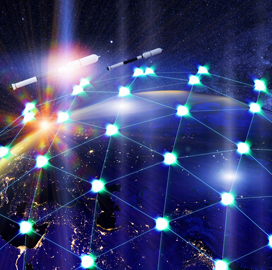 Electro-Optical/Infrared
Weather Systems
SSC Seeks Spacecraft Bus, Support Services Provider for Weather Satellites
The Space Systems Command is conducting market research to identify potential sources of a spacecraft bus for military weather satellites and support services for integrating a weather sensor.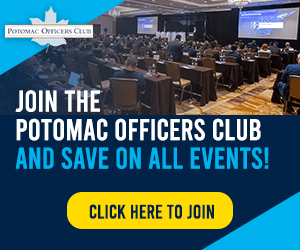 A request for information was posted as the SSC determines whether it will acquire more satellites under its Electro-Optical/Infrared Weather Systems program. In 2022, the U.S. Space Force awarded contracts to General Atomics Electromagnetic Systems and Orion Space Solutions to build and deploy demonstration satellites for weather imaging and cloud characterization, SpaceNews reported.
Orion's cubesat was launched in January for a yearlong demonstration. General Atomics Electromagnetic Systems, meanwhile, is still developing a 400 kilogram satellite planned for launch in 2025 to perform a three-year technology demo.
According to the RFI, the Space Force intends to acquire at least one EWS satellite that integrates the sensors Orion and General Atomics use. The military space service is developing EWS ahead of the expected 2026 retirement of the Defense Meteorological Satellite Program satellites.
Category: Space
Tags: Electro-Optical/Infrared Weather Systems space Space Systems Command SpaceNews US Space Force weather satellites