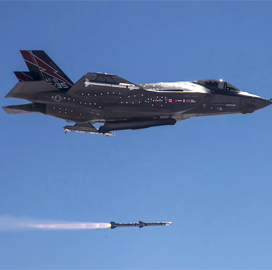 Foreign military sale
State Department Approves Potential $605M Deal to Sell AMRAAMs to Sweden
The Department of State has approved a potential $605 million Foreign Military Sale deal to sell AIM-120 Advanced Medium-Range Air-to-Air Missiles and related equipment to Sweden.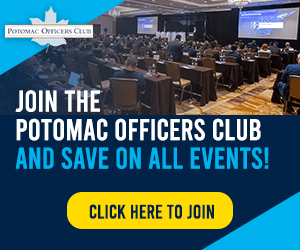 According to the Defense Security Cooperation Agency, the Swedish government requested to buy up to 250 AMRAAM missiles, up to six AMRAAM C-8 Guidance Sections, spare AIM-120 control sections and containers, AMRAAM Test Set telemetry kits, ancillary equipment and software and other support services. The proposed sale will support Sweden's ability to deter current and future threats, advance the Swedish Air Force's interoperability with U.S. and NATO forces and strengthen national security objectives.
The principal contractor for the potential FMS deal will be RTX, formerly Raytheon Technologies, DSCA said.
According to RTX, the AMRAAM system uses inertial guidance and onboard active radar to find and intercept a target regardless of range and weather conditions. The missile is used aboard multiple F-15 variants, the F-16 Fighting Falcon, the F/A-18 Super Hornet, the F-22 Raptor, the Eurofighter Typhoon and other allied fighter aircraft.
The FMS announcement comes around two months after the U.S. Air Force introduced plans to produce the AIM-260 Joint Advanced Tactical Missile later in 2023. JATM, which will replace the RTX-built AMRAAM, will initially be installed on F-22 jets and will be equipped on the Collaborative Combat Aircraft unmanned aerial vehicle.
Category: Digital Modernization
Tags: AIM-120 Advanced Medium-Range Air-to-Air Missiles Defense Security Cooperation Agency digital modernization foreign military sale RTX Sweden US Department of State