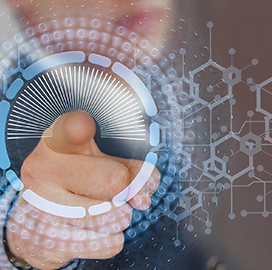 Information technology
State Department Planning to Issue $4B Vehicle to Replace Existing IT Contracts
The Department of State plans to roll out a new $4 billion contract vehicle to replace its set of information technology contracts that are nearing their expiration dates.
The department's Information Resources Management office manages a collection of contract vehicles collectively referred to as Vanguard, Nextgov reported.
The upcoming contract vehicle will be focused more on solving problems than on buying specific technologies, the State Department said.
"IRM is currently undergoing a reorganization and is pivoting to a project-based mentality instead of a technology-based one," the department said in a request for information posted on SAM .gov.
The Department of State is expected to release an indefinite-delivery/indefinite-quantity contract vehicle that has a 10-year period of performance.
According to the RFI, the government plans to select up to 10 awardees for the contract. Each awardee is not expected to have expertise in all of the contract's functional areas but will be awarded enough deals to ensure competition.
The department is considering the following functional areas: data center services, compute services, services for storage, services for networks, services for platforms, services for output, services for end-user solutions, enterprise applications, IT delivery, security and compliance and IT management.
The Department of State requires each awardee to obtain and maintain Cybersecurity Maturity Model Certification Levels 1 through 3.
Level 3 entails having good overall cyber hygiene and being capable of protecting controlled unclassified information. The clearance also has additional requirements on planning, sourcing and reviewing of security policies and procedures.
Category: Digital Modernization
Tags: CMMC contract contract vehicle Cybersecurity Maturity Model Certification Department of State digital modernization IDIQ Information Resources Management information technology IRM IT Nextgov SAM.gov Vanguard