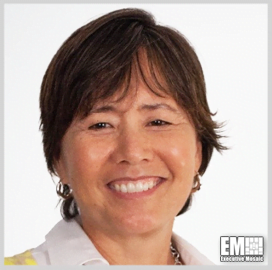 Stefanie Tompkins
Director
DARPA
Stefanie Tompkins Rejoins DARPA as New Director
Stefanie Tompkins has been appointed as the 23rd director of the Defense Advanced Research Projects Agency, taking over from Victoria Coleman, who wrapped up her tenure in January.
As director, Tompkins will be responsible for an agency tasked with developing emerging technologies for use by the military.
Tompkins' appointment marks her return to the agency after serving as acting deputy director from 2017 to 2018, DARPA said.
She worked her way up to becoming director, having spent 11 years at the agency.
Her LinkedIn profile shows that upon joining DARPA in 2007, she served as chief of staff and assumed the roles of deputy director and program manager at the agency's Strategic Technology Office.
She also served as director of the Defense Sciences Office, a DARPA unit focused on identifying and accelerating new technologies.
Tompkins also brings academic research experience in her return to DARPA as she spent the last three years as the vice president for research and technology transfer at the Colorado School of Mines.
Earlier in her career, she held leadership roles at Science Applications International Corporation such as deputy operations manager and division manager.
In a statement, Tompkins welcomed the opportunity to work once again for DARPA, touting the agency's breakthrough technologies for their importance in ensuring national security and driving economic competitiveness.
One of DARPA's main priorities is the Blackjack program, which is aimed at demonstrating the cost-effectiveness of deploying a constellation of low Earth orbit satellites to meet the Department of Defense's performance and payload requirements.
The program is moving along, with Blue Canyon Technologies racing to deliver four Blackjack satellites by the end of the year.
Category: Defense and Intelligence
Tags: Colorado School of Mines DARPA Defense Advanced Research Projects Agency Defense and Intelligence SAIC Stefanie Tompkins