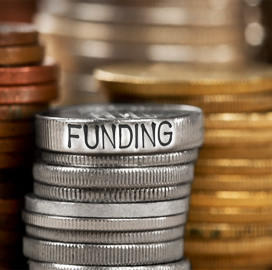 Funding
Tech Groups Request $9B TMF Funding From Congress
Twelve technology advocacy groups have called on lawmakers to add $9 billion to the Technology Modernization Fund to enhance the federal government's information technology and networks. 
The advocacy groups, composed of the biggest names in the technology sector, said Americans are inconvenienced by the federal government's nemerous legacy IT systems and paper-based processes, Nextgov reported.
"Updating these systems is not only critical to improving access to services but also to ensuring those who are most in need of government assistance receive the emergency funding Congress has appropriated," the group said in a letter to Congress leaders. 
In early January, President Joe Biden announced plans to request funding for the upgrade of federal IT infrastructure, in part to address the SolarWinds breach of federal government data systems.
Congress has so far only approved an additional $150 million for the TMF, including an initial funding round worth $100 million. 
The TMF is a funding vehicle authorized by the Modernizing Government Technology Act of 2017. The fund serves as a vehicle for agencies to deliver services to the public more quickly and better secure sensitive systems and information.
In the letter, the advocacy group also urged Congress to ensure that the TMF board is populated by professionals with appropriate expertise in technology, finance, management, cyber and acquisition. 
The letter was signed by the Alliance for Digital Innovation, The Software Alliance, the Center for Procurement Advocacy, the U.S. Chamber of Commerce, the Computer Technology Industry Association, the IT Industry Council and the Intelligence and National Security Alliance.
The other signatories are the Internet Association, National Defense Industrial Association, Professional Services Council, Security Industry Association, Security Industry Association and the Software and Information Industry Association.
Category: Digital Modernization
Tags: advocacy Congress digital modernization information technology IT Joe Biden Nextgov SolarWinds technology Technology Modernization Fund TMF