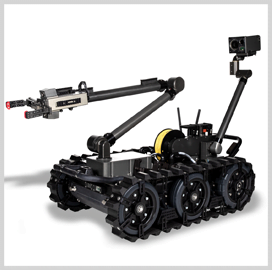 Ordnance disposal
equipment
Teledyne FLIR to Deliver 500 Centaur UGVs to US Armed Forces
Teledyne FLIR has secured $62.1 million worth of new orders from the U.S. armed forces for its Centaur unmanned ground systems. The task orders were issued under the Man Transportable Robot Systems Increment II contract.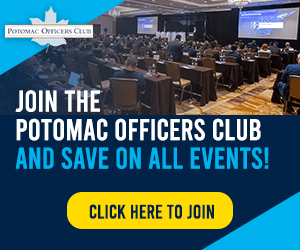 The Centaur system is a medium-sized unmanned ground vehicle that can detect, confirm, identify and clear hazards. It is equipped with an advanced electro-optical/infrared camera suite; a manipulator arm that can extend up to six feet; and the ability to accept modular payloads for chemical, biological, radiological and nuclear detection and other missions like explosive ordnance disposal.
Deliveries are expected to start in the first quarter of 2023, Teledyne FLIR said Thursday.
The company will also provide spare parts, antennas and payload mounting kits.
The U.S. Army, U.S. Navy and other command centers have placed orders for 500 additional Centaur vehicles.
In 2017, the Army chose the Centaur system as its solution under the MTRS Inc. II contract. Since then, other military branches have selected the same platform for their EOD missions.
Teledyne FLIR said it has received over 1,800 Centaur orders from the Army, Navy, Air Force and Marine Corps since 2020.
Teledyne FLIR offers a variety of solutions and products that support clients in the defense, national security, public safety, transportation and industrial sectors. It is headquartered in Wilsonville, Oregon, and has offices in Europe and Asia.
Category: Defense and Intelligence
Tags: Centaur UGV contract award Defense and Intelligence explosive ordnance disposal Man Transportable Robot Systems Increment II Teledyne FLIR unmanned ground systems US Army US Navy