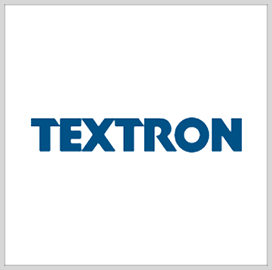 Textron
Textron Receives $607M Contract to Upgrade US Army's Shadow Tactical UAS
Textron Systems has secured a potential $607 million contract to perform upgrades on the U.S. Army's Shadow tactical unmanned aircraft system.
The contract calls for the modernization of the existing Shadow RQ-7B Block II as well as support and sustainment activities for the fleet, Textron said Thursday.
Under the terms of the contract, the company will retrofit the Shadow Block II aircraft to the upgraded Block III configuration. Textron will also provide logistics and engineering support, as well as field services.
According to the company, services provided under the contract will support critical mission readiness levels for fielded systems.
Contract work will be carried out in Hunt Valley, Maryland, over five years.
Textron Senior Vice President Wayne Prender said the company looks forward to continuing its partnership with the Army and upgrading the Shadow TUAS fleet.
The award comes months after Textron and the Army wrapped up the follow-on operational test and evaluation of the RQ-7 Shadow V2 Block III drone in late 2020.
The Shadow Block III system features design improvements for increased adverse weather operations. It also comes with a day-and-night video payload, an advanced communications relay, reduced acoustic signature and increased engine power and reliability.
Since first being deployed more than 30 years ago, the Shadow system has accumulated over 1.25 million flight hours. It has supported global military operations for the U.S. and its allies.
Category: Defense and Intelligence
Tags: Block II system contract award Defense and Intelligence Shadow Block III system Shadow Tactical UAS Textron US Army Wayne Prender