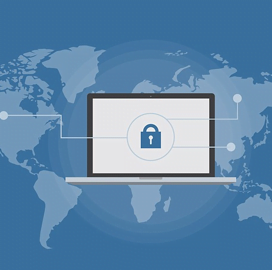 Global cybersecurity
Cybersecurity Now Included in Abraham Accords
An official from the Department of Homeland Security recently visited Israel to discuss cybersecurity matters with his counterparts in the country and other Middle Eastern nations.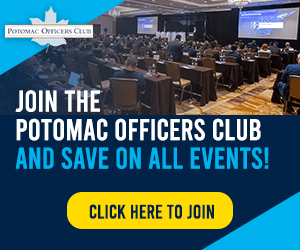 During the CyberTech Global Conference in Tel Aviv, DHS Under Secretary for Policy Robert Silvers said the Abraham Accords, which focus on maintaining and strengthening peace in the Middle East and around the world, will now include cybersecurity. According to Silvers, the extension advances the United States' collaboration with Israel and other countries in the Middle East.
Silvers delivered a keynote address during the event, where he highlighted the importance of multilateral relations, the Department of Homeland Security said.
Extending the Abraham Accords would allow partner countries to focus on key matters, such as state-sponsored critical infrastructure attacks. It would also allow the U.S. and its partners to improve global cyber resilience.
Silvers also participated in a public dialogue with Israeli State President Isaac Herzog, Israel National Cyber Directorate Director-General Gaby Portnoy, UAE Cyber Security Council chief Mohamed Al Kuwaiti, Bahrain National Cyber Security Center CEO Shaikh Salman bin Mohamed bin Abdulla al-Khalifa and Morocco Directorate General of Information Systems Security chief El Mostafa Rabii. During the meeting, they discussed the expansion of the Accords to include shared cybersecurity priorities and enhanced regional cooperation.
Another matter that Silvers addressed was for Israel to meet all Visa Waiver Program requirements, which he said must be accomplished to enhance U.S.-Israel security and travel partnerships. In partnership with the Department of State, Silvers met with Knesset Speaker Amir Ohana and National Security Adviser Tzachi Hanegbi on the matter.
The U.S. has been expanding its cybersecurity initiatives with other countries. In late January, DHS Secretary and past Wash100 winner Alejandro Mayorkas met with the European Union's commissioner for the internal market, Thierry Breton, to announce plans to establish dedicated cybersecurity work streams for both parties.
On Jan. 11, U.S. State Secretary Antony Blinken and Defense Secretary Lloyd Austin, a 2023 Wash100 winner, met with Japanese Defense Minister Yasukazu Hamada and Foreign Affairs Minister Yoshimasa Hayashi to discuss bilateral cyber efforts, as well as new initiatives like the Japan Self-Defense Forces Cyber Defense Command.
Category: Cybersecurity
Tags: Abraham Accords cyber priorities cybersecurity CyberTech Global Conference Department of Homeland Security Robert Silvers