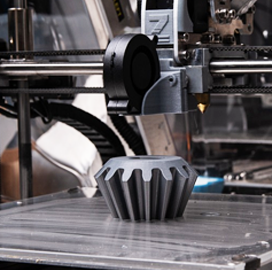 Additive manufacturing
Defense Department Delivers Industrial 3D Printer to Ukraine
The Department of Defense has provided Ukrainian armed forces with industrial 3D printers to help them combat Russian forces.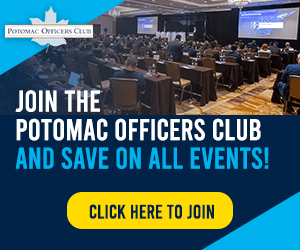 Speaking at a Center for a New American Security event, DOD acquisition chief William LaPlante said the "truck-sized" 3D printers will enhance Ukraine's additive manufacturing capabilities and allow soldiers to produce spare parts needed on the battlefield. He added that the U.S. trained soldiers on how to use the printers and delivered technology data packages to address potential intellectual property disputes.
LaPlante, a 2023 Wash100 awardee and a past Potomac Officers Club speaker, said at the Air and Space Forces Association's Air, Space and Cyber conference that additive manufacturing is allowing Ukraine to produce parts for the M777 Howitzer systems and other components that they would not have been able to make on the field, DefenseScoop reported.
The 3D printer delivery follows the U.S. government's decision in August to increase weapons systems production capacity in support of Ukraine as part of a $43 billion security assistance package. The modernization plan includes plans to produce over 80,000 artillery rounds monthly by 2025 and provide anti-aircraft, anti-armor and high-power artillery rounds to Ukrainian warfighters.
Category: Defense and Intelligence
Tags: 3D printers acquisition additive manufacturing Defense and Intelligence DefenseScoop Department of Defense Ukraine William LaPlante