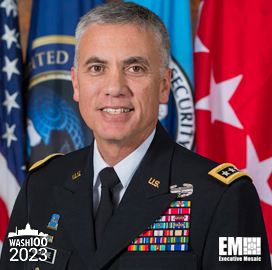 Paul Nakasone,
Director,
National Security Agency
NSA Director Nakasone Unveils New AI Security Center
The National Security Agency is establishing an AI Security Center consolidating the NSA's security-related artificial intelligence activities, the agency's director, Army Gen. Paul Nakasone, announced at a National Press Club discussion in Washington on Thursday.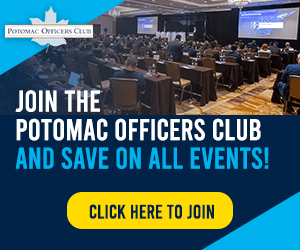 Nakasone, also the U.S. Cyber Command's head and a Wash100 winner, disclosed that the new center will manage the U.S. national security systems' development and integration of AI capabilities.
According to the NSA director, the center will also "work closely with U.S. industry, national labs, academia across (the intelligence community) and Department of Defense and select foreign partners," the Department of Defense said.
Nakasone stressed that America's AI leadership must be maintained as the technology progresses and increasingly impacts on national security.
The NSA director added that it is necessary to build a clear understanding of AI vulnerabilities and the systems and methods to counter AI security threats.
He said the "unique talent and expertise" in the NSA make it well qualified to support government efforts on maintaining the United States' AI competitive edge.
Category: Digital Modernization
Tags: AI Security Center artificial intelligence digital modernization National Security Agency Paul Nakasone