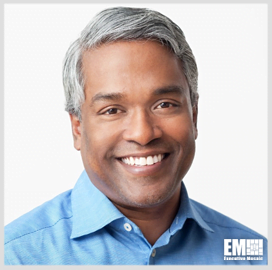 Thomas Kurian,
CEO,
Google Cloud
Thomas Kurian: Google Cloud Will Bid on Pentagon's JWCC If Invited
Google Cloud CEO Thomas Kurian said the company will bid on the Department of Defense's multibillion-dollar Joint Warfighter Cloud Capability contract if it gets an invitation.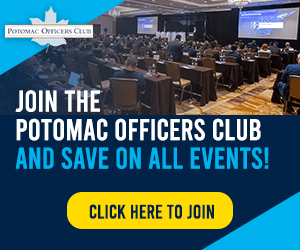 Kurian said in a blog post published on Friday that it would help the DOD modernize cloud operations if it gets selected for the JWCC. His comments come amid speculations that Google Cloud was planning to re-establish its partnership with the Pentagon and was eyeing a spot on the cloud procurement contract. Since 2018, Google Cloud has distanced itself from the U.S. military and backed out of a contract to support the U.S. Air Force's Project Maven. The organization did not bid on the now-canceled Joint Enterprise Defense Infrastructure contract, which was valued at $10 billion, FedScoop reported.
With the JWCC, the Defense Department invited software companies Microsoft and Amazon Web Services for bidding. Kurian hopes that the Pentagon will offer an invitation to Google Cloud and other cloud vendors to ensure that the contract will be a multi-cloud environment that would give the agency a wide range of products. Apart from AWS and Microsoft, Oracle and IBM are considered as two frontrunners that could contend for spots on the new contract
The Google Cloud CEO said the company has improved its technologies since the JEDI contract was first introduced. He stated that the organization has matured its services to meet various government classifications.
WCC is a multi-vendor, indefinite-delivery/indefinite-quantity contract that would support secure data dissemination and the Pentagon's Joint All-Domain Command and Control concept.
Category: Digital Modernization
Tags: cloud Department of Defense digital modernization FedScoop Google Cloud Joint Warfighter Cloud Capability Thomas Kurian