New TMF awards
TMF Board Announces $311M in New Awards
The Technology Modernization Fund Board is rolling out $311 million in new agency funding since receiving an additional $1 billion budget pursuant to the American Rescue Plan Act.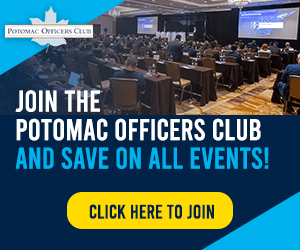 Federal Chief Information Officer and TMF Board Chair Clare Martorana first presented the newest crop of TMF awardees to Congress on Wednesday, saying the projects were chosen for their high prospect of success and likelihood to serve as blueprints for other agencies.
Many of the new awards focus on accelerating agency transition to zero trust, FCW reported Thursday.
The Office of Personnel Management received $9 million, which it intends to use in implementing zero trust solutions.
The Department of Education also got $20 million to finance the creation and implementation of an enterprise-wide zero trust architecture plan over the next two years. The goal of the department is to reinforce the way it maintains citizen data.
A $29.8 million award was allocated for the General Services Administration's project to advance its zero trust architecture, with a focus on users and devices, networks, and security operations.
The GSA was also awarded $187 million to add cybersecurity capabilities to the Login .gov shared service and expand the platform's identity verification coverage.
A $50 million award was announced in support of the Department of Homeland Security's Southwest Border Technology Integration Program. The project was one of four project proposals that the DHS submitted over the summer for TMF funding.
The TMF Board also earmarked $14.3 million for a classified project.
Category: Digital Modernization
Tags: Clare Martorana Department of Education Department of Homeland Security digital modernization FCW General Services Administration login .gov Office of Personnel Management Southwest Border Technology Modernization Fund TMF Board zero trust