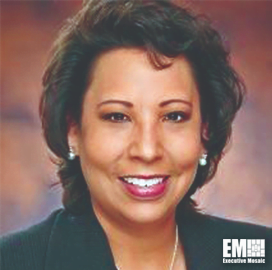 Tracey LeBeau
Interim CEO
WAPA
Tracey LeBeau Named Interim Administrator, CEO of DOE's Western Area Power Administration
The Department of Energy has appointed Tracey LeBeau as interim administrator and chief executive officer of the Western Area Power Administration.
In her new role, LeBeau will lead one of four power marketing administrations within the DOE tasked with transmitting wholesale electricity from multi-use water projects. WAPA serves customers across 15 states, including Montana, North and South Dakota, Nebraska, Minnesota, Iowa, Wyoming, Kansas, Colorado, Arizona and Utah.
LeBeau's executive management and energy experience is expected to help WAPA provide clean and reliable hydropower to its customers, the DOE said.
Patricia Hoffman, acting assistant secretary for the Office of Electricity, said in a statement that LeBeau will promote WAPA's legacy of delivering low-cost zero-carbon power and reliable transmission across the West.
LeBeau moves up as interim administrator and CEO after her stint as WAPA's senior vice president.
With a career spanning more than two decades, she has gained executive experience in management, clean energy and infrastructure development, public-private partnerships, utility business operations and federal program leadership and policy.
According to her organization profile, she also served as WAPA's full-time Desert Southwest regional manager. She is credited as well for establishing the Office of the Chief Administrative Officer at WAPA, leading internal administrative operations and managing administrative programs, including natural resources, procurement, human resources and records management.
She replaces Mark Gabriel, who wrapped up an eight-year tenure as WAPA administrator and CEO.
Under Gabriel's leadership, WAPA became the first power marketing administration to join a regional organized market and independent system operator, which allowed its high-voltage transmission system to remain price competitive.
Category: Federal Civilian
Tags: Department of Energy DoE federal civilian hydropower Mark Gabriel Patricia Hoffman Tracey LeBeau WAPA Western Area Power Administration