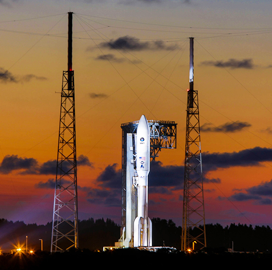 Navigation Technology
Satellite-3
ULA Vulcan Centaur Issue Delays NTS-3 Launch to 2024
The Air Force Research Laboratory has postponed the launch of its Navigation Technology Satellite-3 to the second quarter of 2024 because of the delayed debut of United Launch Alliance's Vulcan Centaur rocket.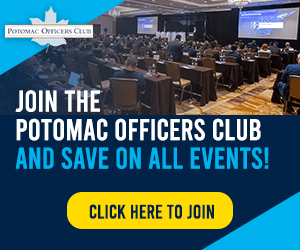 According to ULA, it delayed the Vulcan Centaur's debut to fix a testing issue discovered in March. ULA CEO Tory Bruno said the corrective action will be straightforward, but addressing the issue could mean that the rocket would not launch before the end of 2023.
NTS-3 was supposed to fly at the end of 2023 as part of USSF-106, Vulcan Centaur's first national security mission, C4ISRNET reported Wednesday.
Arlen Biersgreen, manager of the NTS-3 program, said while the rocket is being fixed, AFRL is looking for options to ensure that on-orbit demonstration risks will be mitigated.
NTS-3, developed in partnership with L3Harris Technologies and Northrop Grumman, is an experimental integrated navigation satellite system designed to provide resilient GPS connections to warfighters in military conflict zones. According to NTS-3 chief engineer Thomas Roberts, the satellite will work to protect military or airline-related operations, such as scheduling and flights.
The satellite has undergone several tests to ensure that it can perform in space once launched. In May, AFRL demonstrated positioning, navigation and timing technologies that can withstand jamming, spoofing and interference.
Once launched, NTS-3 will be positioned in near-geosynchronous-orbit where it would transmit navigation signals using a phased array antenna.
Category: Space
Tags: Air Force Research Laboratory Ariel Biersgreen C4ISRNET Navigation Technology Satellite-3 satellite launch delay space Tory Bruno United Launch Alliance Vulcan Centaur