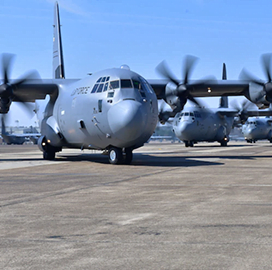 C-130 aircraft
US Air Force Called On to Begin Conceptualizing LC-130H Successor
Congress is urging the U.S. Air Force to start designing C-130J variants to replace the existing fleet of LC-130H Hercules planes, dubbed "Skibirds".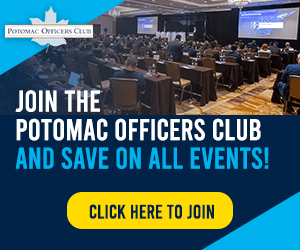 Lawmakers inserted a $1 million provision into the $1.7 trillion fiscal year 2023 omnibus spending bill that calls for the timely maintenance, modernization and eventual replacement of the aircraft, anticipating the increasing relevance of the north and south poles to national defense efforts. Officials aim to counteract increasing activity by China and Russia in the regions and capitalize on changes to ship routes brought by climate change.
President Joe Biden is set to sign the legislation before the Dec. 30 deadline, C4ISRNET reported.
The 109th Airlift Wing of the New York operates 10 Skibirds outfitted with Teflon-coated skis meant to enable landings on snow and ice surfaces. They are used for science and homeland defense missions.
In May, KBR won two task orders worth a combined $106 million under the Department of Defense Information Analysis Center multiple-award contract to modernize the C-130 Hercules aircraft. Work to be performed includes acquisition, management and technical support for avionics upgrades and digital transformation.
Another company providing similar work is L3Harris Technologies, which secured a five-year, $668 million indefinite-delivery/indefinite-quantity contract in 2021 to render sustainment services for Air National Guard-operated C-130H and J planes.