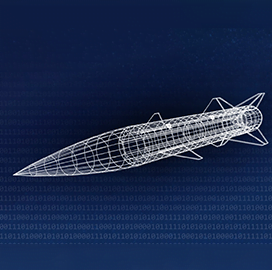 Digital twin
US Air Force to Build Digital Twin Colosseum for Vendors
The Air Force Research Lab plans to use digital twin technology to build a colosseum where defense vendors can pit their systems against each other.
Garry Haase, head of AFRL's munitions directorate, said the laboratory plans to hold regular competitions, each focused on a specific technology area, Air Force Magazine reported.
Digital twins are digital representations of real-world objects and are commonly used in modern digital engineering. The use of digital twins is a development method championed by former Air Force acquisition chief Will Roper.
The Air Force used digital twin technology to design and prototype its T-7A Red Hawk jet fighter trainer and the Ground-Based Strategy Deterrent system.
Roper, a three-time Wash100 awardee, previously claimed that digital engineering would allow the Air Force to retire old systems and aircraft through the rapid development of new weapons and systems in smaller batches.
For the Air Force's digital colosseum concept, vendors would submit a digital twin of their proposed weapons platforms for evaluation.
Haase said vendors will need to design their systems in accordance with a specific government reference architecture, making it easier for the Air Force to integrate their submissions into larger systems.
The colosseum project is part of AFRL's Golden Horde program, which is aimed at developing networked, collaborative, autonomous systems that can automatically find and attack targets.
Haase noted that AFRL used digital twin technology to develop the Gray Wolf prototype cruise missile as part of the Air Force's WeaponONE program.
Gray Wolf is an "expendable platform" designed to be easily integrated with other weapons systems through a modular approach, Haase added.
Category: Defense and Intelligence
Tags: AFRL Air Force Air Force Magazine Air Force Research Lab Defense and Intelligence digital engineering digital twin Garry Haase Golden Horde Gray Wolf Wash100 Will Roper