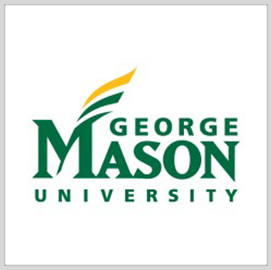 Military-academe
partnership
US Air Forces Central, George Mason University Sign R&D, Warfighter Education Partnership
U.S. Air Forces Central has partnered with George Mason University to enhance warfighter training, education and research capabilities.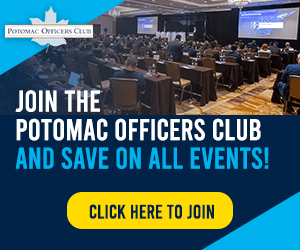 Under a cooperative research and development agreement signed on July 14, personnel will engage in applied R&D programs with the Volgenau School of Engineering's national security and defense teams at the university's Rapid Prototyping Research Center and join in digital transformation efforts conducted through Mason's Institute for Digital Innovation. USAFCENT personnel will also have access to educational programs and specialized graduate and doctorate programs the university's business and engineering and computing colleges offer.
The CRADA was signed by Lt. Gen. Alexus Grynkewich, USAFCENT commander, and Mason Provost Mark Ginsberg, U.S. Air Forces Central said.
Lt. Col. Chaz LeDeatte, chief technology and data officer at USAFCENT, said the command and the university have been working together since August 2022 to deliver data-driven decision-making capabilities and senior leadership support to the military.
The U.S. military has been partnering with academic institutions for various missions.
In June, the Department of Defense's Cyber Crime Center partnered with Mason to improve the Vulnerability Disclosure Program. The deal materialized following increased demand for its services following a 12-month pilot in 2022.
In mid-March, the U.S. Army Engineering Research and Development Center awarded Mississippi State University three contracts worth $8 million in total for additive manufacturing and military supply chain optimization.
Category: Defense and Intelligence
Tags: Alexus Grynkewich applied R&D Chaz LeDeatte Defense and Intelligence George Mason University Mark Ginsberg mission readiness rapid capability development US Air Forces Central warfighter training