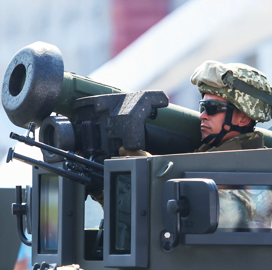 Weapon system contract
US Army Awards Lockheed-Raytheon JV Potential $7.2B Javelin System IDIQ
Javelin Joint Venture, a collaboration between Lockheed Martin and Raytheon Missiles & Defense, has secured a potential $7.2 billion indefinite-delivery/indefinite-quantity contract from the U.S. Army for the Javelin weapon system and associated equipment and services.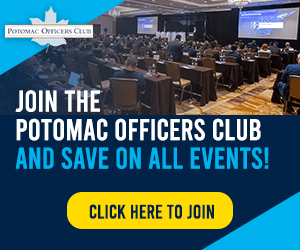 The IDIQ includes a base year with $1.02 billion in authorizing funds, which supports the increase of Javelin All-Up Round production to 3,960 units per year by late 2026. It would provide systems and support for the Army and international customers, as well as tools, equipment and other services to increase Javelin production capacities, Lockheed Martin said Thursday.
Dave Pantano, JJV vice president and Javelin program director at Lockheed Martin, said the contract allows the joint venture to improve production capabilities and meet demands from U.S. and international customers.
The joint venture has produced over 50,000 Javelin missiles and more than 12,000 reusable command launch units. The Javelin is expected to be in use across the U.S. military until 2050.
The Javelin system is a portable, shoulder-fired, anti-armor weapon.
Category: Defense and Intelligence
Tags: contract award Dave Pantano Defense and Intelligence Javelin Javelin Joint Venture Lockheed Martin Raytheon Technologies US Army