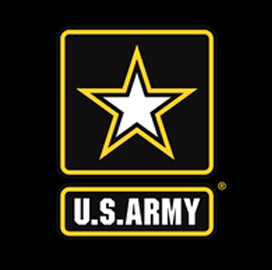 US Army
US Army Issues RFI for Solutions Designed for Emerging Biological Threat Detection
The U.S. Army is seeking industry information on technology solutions with the capability of detecting emerging biological threats such as the novel coronavirus, which causes the COVID-19 disease.
In a request for information posted on SAM .gov, the Chemical Biological Center at the Army's Combat Capabilities Development Command said it wants to learn about available commercial-off-the-shelf epidemiological decision support systems and disease forecasting tools.
The Army's Chemical Biological Center, which serves as the country's principal research and development resource for non-medical chemical and biological defense, will accept responses to the RFI until April 30, Nextgov reported.
The systems must be able to provide early indications and warnings of potential emerging biological threats while being able to assess technology capability to identify, accumulate and synthesize relevant data from open sources into "timely and operationally actionable" information, according to the RFI.
Data types that the technology will work on include infectious diseases, zoonotic diseases, plant pathogens, excess mortality, increase in hospitalizations and biosecurity threat information.
Interested companies seeking to submit responses must indicate the ease of use and level of control users have over adjusting search functions for their available technologies.
The Army also wants to know the extent to which the solutions use artificial intelligence for screening, filtering, fusing and reporting on potential infection outbreaks.
The service noted in its RFI that the tools must have the capability to extract relevant data from the internet.
Solutions must also be able to incorporate systems into a broader integrated bio and health surveillance architecture so that the Department of Defense and other government agencies can use them, the RFI reads.
Additionally, the systems should be able to search host nation language reports, articles and social media, then translate raw data into English.
The CCDC Chemical Biological Center is led by Eric Moore, who has served as director since 2017.
Category: Defense and Intelligence
Tags: AI Army DEVCOM artificial intelligence biological threats biosecurity threat information biosurveillance systems Chemical Biological Center Combat Capabilities Development Command coronavirus COVID-19 Defense and Intelligence disease forecasting epidemiological decision support Eric Moore Nextgov RFI SAM.gov US Army