Agility focus
US Army Pilots Communications Program for Highly-Mobile Armored Brigades
The U.S. Army is currently piloting the Armored Brigade Combat Team On-The-Move network program in preparation for near-peer confrontations in contested environments. The program's launch signifies a pivot to a more agile, mobile fighting force, which contrasts sharply from the stationary forward-operating base paradigm which was the standard during previous wars, Signal Magazine reported Friday.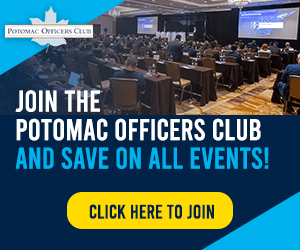 Col. Shane Taylor, a project manager with Program Executive Office for Command, Control and Communications-Tactical, said the initiative provides an opportunity to look at a variety of technologies across maturity levels. The aim is to increase soldier survivability, enhance communications and provide greater throughput for data.
The pilot program entails the consideration of concepts of operations and how to most effectively distribute capabilities in various configurations across a group of armored vehicles. However, Taylor said that the program is more than merely a selection of vendors for new communications technologies and equipment.
The officer stressed that while multiple companies are lined up to partner with the Army on the effort, the program is not totally dependent on vendor inputs. It was disclosed that General Dynamics Mission Systems would serve as the effort's contract prime and lead integrator.
The pilot is expected to evaluate different combinations of equipment across three courses of actions, all designed to support groupings of Army intelligence, network, operations and fires personnel. It was also revealed that in order to provide full communication capabilities­, including line-of-sight and beyond-line-of-sight solutions, the pilot will test commercial solutions.
There will be an emphasis on testing commercial solutions, including satellite communication terminals, very small aperture terminals, Ku-band flat panel SATCOM on the move terminals, waveforms, modems, routing and switching, antenna masts, mesh radios, network architectures, tethered drone and ruggedized power solutions, it was reported.
Category: Defense and Intelligence
Tags: Armored Brigade Combat Team On-The-Move communications Defense and Intelligence General Dynamics network technologies PEO C3T Shane Taylor SIGNAL Magazine US Army