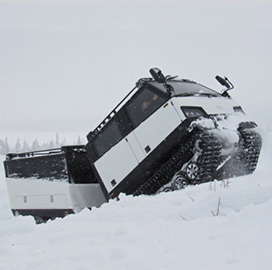 Arctic operations
US Army Selects BAE Systems' Beowulf for $278M CATV Contract
The U.S. Army has selected BAE Systems' Beowulf platform as the winner of a competition for the Cold Weather All-Terrain Vehicle program, awarding a $278 million contract to the manufacturer for production units, spare parts and logistics support. Beowulf, an unarmored variant of the BvS10, can transport personnel and various payloads in its two compartments across harsh environments, including snow, ice, mud and swamps, as well as water-submerged areas by virtue of its amphibious features. The vehicle will replace the BV206 small unit support vehicles that have been in service since the early 1980s, BAE said.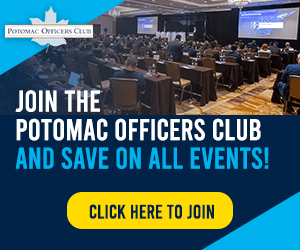 Mark Signorelli, vice president of business development at BAE Systems Platforms and Services, said Beowulf meets the Army's increasing needs for Arctic operations. Signorelli added that the contract extends the defense contractor's long history of developing CATV solutions for the U.S. and other nations.
Beowulf was designed in BAE Systems' Hagglunds facility in northern Sweden, incorporating components such as its engine, transmission and hydraulics from U.S. suppliers. The platform is configurable for logistics, disaster relief, search and rescue and defense functions.
BAE Systems is the incumbent contractor on the Army CATV program, winning out against rival bidder Oshkosh Defense in a competitive prototyping activity that began in 2021. Oshkosh had partnered with Singapore Technologies Engineering to deliver a Bronco 3 variant as its counteroffering to Beowulf.
For fiscal year 2022, the Biden administration allocated $16 million toward the procurement of 10 vehicles for the Army's CATV program.
Category: Defense and Intelligence
Tags: BAE Systems Beowulf Cold Weather All-Terrain Vehicle program contract award Defense and Intelligence Mark Signorelli US Army