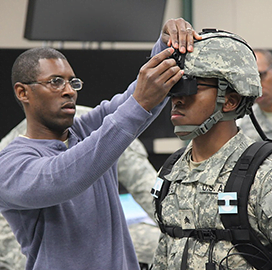 Training solutions
showcase
US Army Showcases Virtual Training Solutions During Week-Long I/ITSEC
The U.S. Army's Program Executive Office Simulation, Training and Instrumentation demonstrated some of the service's latest simulation technology during the 2022 Interservice/Industry Training, Simulation and Education Conference in Orlando from Nov. 28 to Dec. 2.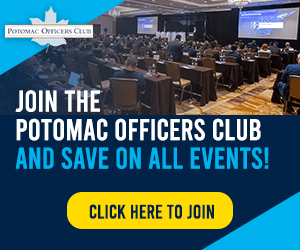 PEO STRI sponsored three separate booths that featured the Reconfigurable Collective Virtual Trainer – Ground solution for the Bradley Fighting Vehicle, the Trackless Moving Targets platform, the Squad immersive Virtual Trainer, the Improved – Stinger Team Proficiency Trainer II, the Persistent Cyber Training Environment, the One World Terrain and the International Programs Office. Nearly all of the displays focused on the service's synthetic training environment and highlighted the software and interfaces that comprise the training technology.
Subject matter experts also discussed how setting up the STE at the point of need led to increased savings for the service, the U.S. Army website reported.
Karen Saunders, the program executive officer of PEO STRI, said the Army and the office are adapting to rapid technological changes and adversaries' capabilities by developing more advanced equipment that use cutting-edge technologies. She shared that tech-related efforts are part of a broader effort to create a more sustainable, modernized and ready military branch through collective and individual training.
According to the National Training and Simulation Association, the sponsor of I/ITSEC, over 17,000 people participated in the event, including nearly 2,000 visitors from 61 countries. Planning for I/ITSEC 2023 is already underway, with Saunders saying the theme would be "Sustaining a Global Force in a Digital World."
Category: Defense and Intelligence
Tags: Defense and Intelligence I/ITSEC Karen Saunders National Training and Simulation Association PEO STRI simulation technology US Army