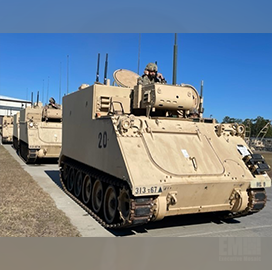 Armored Formation Network
On-the-Move Pilot
US Army to Test Networking Solutions on Armored Vehicles
The U.S. Army is planning the Armored Formation Network On-the-Move Pilot, an experiment designed to test networking technologies for potential installation on armored vehicles.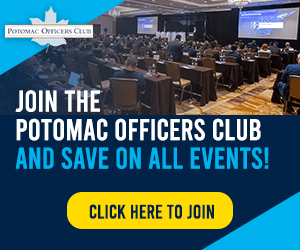 John Gillette, program manager for mission network at the Army Program Executive Office for Command, Control and Communications-Tactical, said the exercise will help the service install the best networking equipment for armored vehicles and make future equipment more resilient, lighter and easier to use. Some of the considerations during the anticipated exercise are power consumption balance, vibrations, space allocation and equipment ruggedization.
The pilot is slated for the fourth quarter of the fiscal year 2024 and is likely to take place at Fort Bliss, Texas, Defense News reported Wednesday.
The Army wants to modernize network capabilities for armored vehicles because of a lack of connectivity. Particularly, the service wants to enhance its networking environment to ensure that it can combat threats from near-peer adversaries.
The announcement comes after the Army conducted a three-week pilot between January and February 2022 where it tested solutions for armored formations. During the pilot, three armored battalions received multiple networking equipment sets, which included line-of-sight and satellite communications.
Category: Defense and Intelligence
Tags: Armored Formation Network On-the-Move Pilot armored vehicle network Defense and Intelligence Defense News John Gillette network modernization US Army