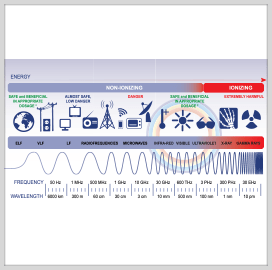 Electromagnetic spectrum
US Army Working on Tool for Reducing EMS Footprint
The Army is developing a tool that would allow warfighters to visualize the signals they leak into the electromagnetic spectrum. The tool would be used in tandem with an existing spectrum technology designed for electronic warfare.
Col. Daniel Holland, Army capability manager for electronic warfare, said the tool would improve soldiers' situational awareness and help avoid detection by enemies, C4ISRNET reported Tuesday.
"This planning and visualization is critical to winning on a multidomain battlefield teeming with many low-cost, but extremely capable adversary sensors," Holland said during a TechNet Augusta virtual presentation.
Still in the concept phase, the analyzer is expected to be installed on a tablet-like piece of equipment with sensors at tactical operations centers or mounted on vehicles, the colonel added.
The new capability will be integrated with the Electronic Warfare Planning and Management Tool, a command and control system designed to allow maneuver commanders to take advantage of the electromagnetic spectrum.
According to the Army Acquisition Support Center, the EWPMT supports a commander's decision-making process through mission planning, targeting, modeling and simulation capabilities.
In November 2020, the Department of Defense released a roadmap outlining its plans to achieve uncontested control of the electromagnetic spectrum.
Former DOD Chief Information Officer Dana Deasy, a speaker at a past Potomac Officers Club event and a two-time Wash100 winner, said the strategy set conditions for maintaining freedom of action in contested, constrained multi-domain environments worldwide.
The strategy aimed to address the rise of mobile systems and digital technologies by focusing on new capabilities, architecture, readiness, partnerships and spectrum governance.
Category: Defense and Intelligence
Tags: Army Army Acquisition Support Center C4ISRNET Dana Deasy Daniel Holand Defense and Intelligence electromagnetic spectrum electronic warfare EMS EWPMT TechNet Augusta Wash100