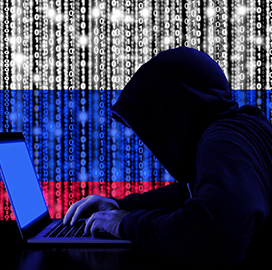 Panel discussion
US Experts Discuss Lessons From Ukraine's Defense Against Russian Cyber Attacks
Participants in a National Security Institute panel discussion that took place on Thursday talked about insights gleaned from how Ukraine defended itself against cyber attacks from Russia.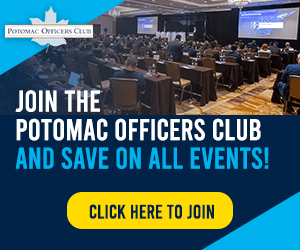 Jamil Jaffer, NSI's founder and executive director, told Breaking Defense in an interview after the panel discussion that the U.S. has not secured its public and private networks at the same level as Ukraine and that a "crash effort" and dedicated effort from both the government and commercial firms will be needed to achieve operationalized cyber defense.
Jennifer Bachus, principal deputy assistant secretary of the Department of State's Bureau of Cyberspace and Digital Policy, said during the panel that Western public and private support have been integral to building up Ukraine's cyber resilience.
David Luber, the National Security Agency's deputy cybersecurity director, pointed out the effectiveness of a "persistent engagement" approach that involved U.S. cyber defenders directly operating allied systems prior to actual Russian attacks, Breaking Defense reported Friday.
Jen Easterly, director of the Cybersecurity and Infrastructure Security Agency, has highlighted Ukraine's success at building resiliency. She spoke in August 2022 during a memorandum signing between CISA and the State Service of Special Communications and Information Protection of Ukraine that expanded collaborative information sharing, technical exchanges and training efforts.
Neal Higgins, the Office of the National Cyber Director's deputy director for national security, had warned in June 2022 that Russia's failure to advance its ground forces into Ukraine would trigger a series of cyber attacks.
Category: Cybersecurity
Tags: Breaking Defense cybersecurity David Luber Jamil Jaffer Jennifer Bachus Russia Ukraine