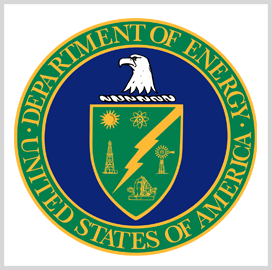 Department of Energy
US, Israel Announce Funding for Clean Energy Technology
The Department of Energy has earmarked $4 million in funding for clean energy technologies as part of a partnership with Israel.
The funding is from the Binational Industrial Research and Development Energy, an effort to promote U.S.-Israeli partnerships in commercializing renewable and energy efficiency technologies, the Department of Energy said Monday.
"The more we share resources and ideas with allies around the world, the closer we get to the clean energy solutions needed to reach net-zero carbon emissions by 2050," said Secretary of Energy Jennifer Granholm.
BIRD Energy provides conditional grants worth up to $1 million from the available funds. Applicants have until June 30 to submit their executive summaries.
The deadline for final proposals is Aug. 13, and decisions will be made in late October, the Department of Energy said.
According to the BIRD Foundation, BIRD Energy is the implementation of a cooperation agreement between the Department of Energy, the Israeli Ministry of Energy and the Israel Innovation Authority.
The program is based on the Energy Independence and Security Act of 2007, which calls for cooperation between the United States and Israel on commercializing sustainable energy technologies.
Four BIRD Energy projects have reached the commercialization stage in the past seven years, according to the Department of Energy.
The projects were a self-powered wireless sensor for monitoring building energy use, a new enzyme for the production of biodiesel, a utility-scale solar concentrated photovoltaic system with an active cooling module and a new system designed to facilitate wind speed and power output forecasting for wind generation.
Category: Federal Civilian
Tags: Binational Industrial Research and Development BIRD Energy BIRD Foundation clean energy Department of Energy federal civilian Israel Israel Innovation Authority Israel Ministry of Energy Jennifer Granholm partnership