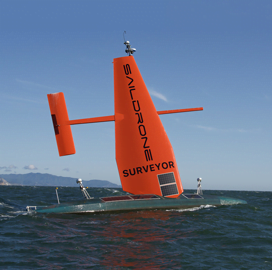 Unmanned surface vessel
US Navy Deploys Wind-Driven, Solar-Powered USV in the Red Sea
The U.S. Navy has launched Saildrone Explorer, an unmanned surface vessel, to patrol the Red Sea. The Saildrone is operated by the 5th Fleet.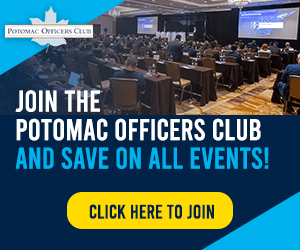 The Saildrone Explorer is a 23-foot-long, 16-foot-tall unmanned vessel that uses the wind for propulsion and solar panels to power its artificial intelligence-enabled computers and sensors. It is the brainchild of the Navy Central Command's Task Force 59, which is responsible for integrating AI and emerging tech into the service's operations, FedScoop reported Tuesday.
Capt. Michael Brasseur, commander of Task Force 59, said the Saildrone solution uses machine learning and AI to improve maritime domain awareness. He added that the platform can improve the Navy's digital horizon while doing it in a sustainable manner.
The 5th Fleet is currently adding emerging technologies into its operations. In October, Task Force 59 integrated small, autonomous vessels alongside crewed ships during an exercise in the Arabian Gulf. A similar test was executed off the coast of Bahrain in early December.
The Saildrone project and other similar initiatives stem from the U.S. military's goal of using AI technologies to increase domain awareness. The Navy wants to use small, AI-supported, unmanned systems to collect data and detect adversarial activity on the battlefield. The concept would help officials make better decisions and would remove a roadblock posed by systems that cannot communicate with each other. The Navy said it is learning lessons from recent AI technology deployment to inform future operations.
Category: Defense and Intelligence
Tags: 5th Fleet artificial intelligence Defense and Intelligence FedScoop Michael Brasseur Navy Central Command Saildrone Explorer Task Force 59 unmanned systems US Navy