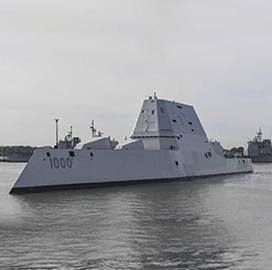 Ship modernization
US Navy Issues RFI for Zumwalt Modernization Program
The U.S. Navy is considering a new program that would modernize components for the Zumwalt-class destroyer.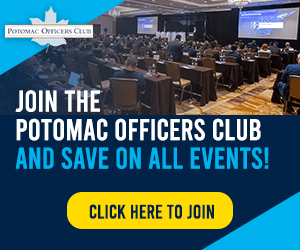 The Naval Sea Systems Command issued a request for information for the Zumwalt Enterprise Upgrade Solution program on Nov. 17. According to the RFI, NAVSEA is looking for upgrades for various elements of the Zumwalt, including the Surface Electronic Warfare Improvement Program, the SQQ-89 undersea warfare combat system and the Cooperative Engagement Capability, which communicates data between radars and fire control systems.
NAVSEA noted that there will be minimal changes to the ship's topside design. However, the command said the SPY-3 radar would be replaced by the SPY-6 (v)3.
The deadline for responses to the RFI is Dec. 16, Breaking Defense reported Tuesday.
The RFI was released days after the Navy celebrated the Zumwalt's first successful deployment with the U.S. 3rd and 7th Fleets.
The proposed ZEUS program comes as Congress continues to scrutinize the Zumwalt-class ships. The vessels have been criticized for cost overruns, expensive weapons systems and other high-profile mishaps that forced the Navy to cut down the fleet from 32 ships to just three.
The Zumwalt-class destroyer was built by General Dynamics Bath Iron Works as a vessel that is designed to combat current and emerging threats. It can perform deterrence, power projection, sea control and command and control missions in a stealthy manner.
The ship is currently equipped with Raytheon Technologies-built SPY-3 radars and a plethora of missile silos and long- and short-range guns. It can also carry up to two MH-60R Seahawk helicopters or a combination of one MH-60R and three vertical takeoff unmanned aerial vehicles.
Category: Defense and Intelligence
Tags: Breaking Defense Cooperative Engagement Capability Defense and Intelligence electronic warfare request for information ship upgrades US Navy Zumwalt Enterprise Upgrade Solution Zumwalt-class destroyer