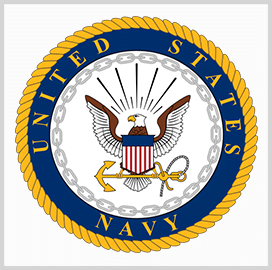 US Navy
US Navy Moves Software Development Efforts to the Cloud
The U.S. Navy's shipboard network team is turning to the cloud to facilitate the delivery of new software tools to sailors.
According to Capt. Catherine Boehme of the Naval Information Warfare Systems Command, cloud technology enables the Navy to carry out integration testing before installing software on ships.
Boehme's team is using the cloud for software development as a way of reducing reliance on physical lab environments and encouraging collaboration among dispersed teams, C4ISRNET reported.
NAVWAR is also maximizing cloud technology to test applications used in the Navy's Information Warfare Platform, which comprises digital tools that allow faster software installation on ships.
The Navy's cloud-reliant software development approach is aided by the use of digital twin platforms that replicate the network infrastructure aboard a ship.
Boehme said the digital twins are able to represent the network infrastructure of the aircraft carriers Abraham Lincoln and Theodore Roosevelt.
With these computerized replicates, the Navy is able to perform continuous development and integration, conduct installation verification and take advantage of virtual training opportunities.
Work done by Boehme's team supports the Consolidated Afloat Networks and Enterprise Services program, which is aimed at consolidating the Navy's shipboard legacy networks.
Looking ahead, Boehme wants to increase the digital representation of CANES networks in the cloud to expand the Navy's software development capabilities.
"We are driving to increase the number of applications that are being developed in a cloud environment and leveraging containers and microservices," Boehme said.
Doing so would facilitate the development of applications for command and control, battle management or intelligence, surveillance and reconnaissance, C4ISRNET said.
Category: Digital Modernization
Tags: C4ISRNET CANES program Catherine Boehme cloud migration Consolidated Afloat Networks and Enterprise Services digital modernization Information Warfare Platform NAVWAR software development U.S. Navy