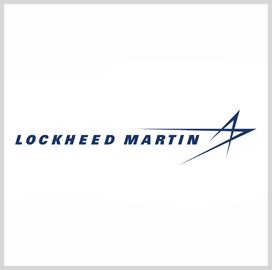 Satellite production
US Space Force Awards Lockheed Martin $737M GPS 3F Satellite Production Contract
Lockheed Martin has received an order from the U.S. Space Force for three GPS 3F satellites worth $737 million in total. The order is the third option under a $7.2 billion contract that was awarded to Lockheed in 2018.
According to the Space Force, the satellites will have more advanced anti-jamming capabilities, an improved nuclear detection detonation system payload, a better search and rescue payload and a laser retroreflector array for enhanced geolocation accuracy.
The U.S. Air Force entered into a contract with the aerospace company in 2008 to produce 10 GPS 3 satellites. Five of the models have been launched while three have been assembled and are awaiting launch. Two GPS 3s are still in testing.
In September 2018, the Air Force awarded Lockheed a $1.3 billion contract option for two GPS 3F satellites. A $511 million option was issued to the contractor in October 2020 for two additional GPS 3Fs, SpaceNews reported Thursday.
GPS 3F is a follow-on platform to the original GPS 3 hardware. It is designed to provide regional military protection, fully digital navigation and enhanced resiliency. The 2018 contract would allow Lockheed to provide up to 22 satellites.
Lockheed Martin has built GPS satellites for the Air Force before. Its GPS 2R and GPS 2R-M satellite constellation continues to work beyond their original 7.5-year life. The first GPS 2R was launched in 1997 while the first GPS 2R-M was sent to space in 2005.
Category: Space
Tags: contract option award GPS 3F Lockheed Martin satellites space SpaceNews US Air Force US Space Force